About Tim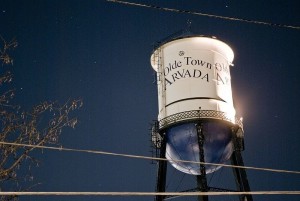 Tim lives in Arvada with his wife Jennifer.  They have an nine-year-old daughter and maintain legal guardianship of their niece, age 13, both of whom are currently enrolled at Fremont elementary school.
Tim has a diverse professional background in criminal justice, addictions counseling, and security.  He worked 25 years in public service for the Federal Bureau of Prisons in Littleton, Colorado.  He started his career there as a correctional officer and completed the last ten years as an addictions counselor.  After his retirement from the federal agency he has continued serving others in various settings including an emergency room, mental health facility, and working with DUI offenders as an independent contractor.  Currently, along with is role as an addictions counselor he works for Jefferson County Public Schools in security and emergency management.  He strongly supports public service as a model employer.  Tim has served his community as a volunteer on many boards including past president of his home-owner's association, the Colorado AFL-CIO, and the Society of Addiction Counselors of Colorado.
Tim believes his public service experience, life experience, and strong commitment to the Arvada community make him uniquely qualified to serve with the Arvada Fire Protection District.  He would be honored to serve his community in this manner.